Heineken is the most popular Dutch beer. I tested Heineken already some time ago but on a 40 ppm threshold. Don't ask me why I have done that. It was my first test with GlutenTox Home so I played around with the levels and thresholds I guess but more useful are the 20 or 5 ppm thresholds.
Anyway, this is the chance to get Heineken tested again on a 5 ppm threshold if it wins the poll. Opponents are Grolsch and Alfa. Please vote below.
Which Dutch beer do you want me to test next?
Heineken (55%, 67 Votes)
Grolsch (29%, 35 Votes)
Alfa (16%, 19 Votes)
Total Voters: 121

Loading ...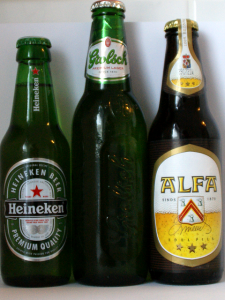 Poll closed on 30/04/2015.