I will start the new year with a poll. When you think of good beer you may think about Belgium, Czech Republic or Germany but Poland also has to offer a number of fine beers and this is your chance to vote for a Polish beer which I then will test on its gluten content. You can vote for EB, Lech or Tyskie.
Which Polish beer do you want me to test next?
Tyskie (37%, 22 Votes)
EB (34%, 20 Votes)
Lech (29%, 17 Votes)
Total Voters: 59

Loading ...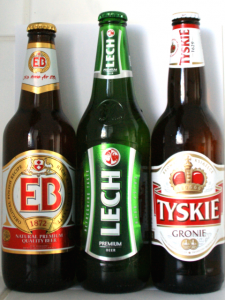 Poll closed on 23/01/2016.