This is the second test of famous German beer Warsteiner. The first Warsteiner gluten test was negative and it actually became my favourite beer, also because of the test result. In the first test I used the Imutest test kit which uses the antibody Skerritt. To validate the result I wanted to see how Biomedal's kit with the G12 antibody reacts. In a recent post I listed some test kits and information about antibodies and how they work. But to make it simple – the more tests are negative the safer it is for gluten-intolerant people.
Beer: Warsteiner Premium Verum
Producer: Warsteiner Brauerei Haus Cramer KG
Originating country: Germany
Brewing location: Germany
Bottle size: 0.5 l = approx. 16 Oz.
Alcohol by volume: 4.8%
Ingredients: water, barley malt, hops extract
Miscellaneous: –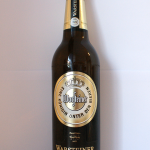 Test Kit: GlutenTox Home Kit
I tested with a threshold of 5 ppm. The limit of detection depends on the number of drops taken from the extraction solution, please find some more information here.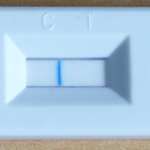 Test result: There is no indication of the presence of gluten above 5 ppm. According to the instructions there should appear a clearly visible red test line on the right of the test area ( T ) to indicate the presence of gluten. The blue line on the left test area ( C ) is a control line and indicates that the extract/sample is suitable, the test has been performed correctly and all reagents are active. In this test there is no indication that Warsteiner has more than 5 ppm gluten. However, it is not a medical advice – please see my facts page.